1 | 2 | 3 | 4 | 5 | 6 | 7 | 8 | 9 | 10 | 11 | 12 | 13 | 14 | 15 | 16
Russia
click for larger view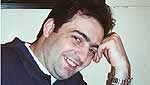 fig 2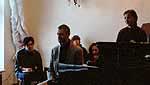 fig 3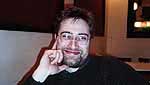 fig 4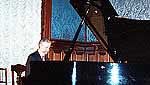 fig 5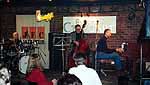 fig 6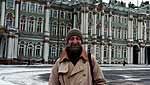 fig 7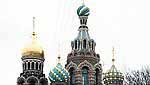 fig 8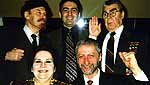 fig 9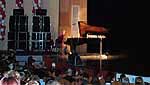 fig 10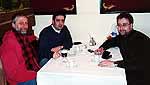 fig 11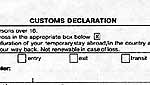 fig 12
My Russian visit was sponsored by the Kannon School of Jazz and Modern Dance which annually presents an international festival climaxed by a gala performance featuring musicians as well as dancers. Having never been to Russia, I was excited about this invitation. Earlier, after learning about my upcoming Fulbright trip to Armenia, Kannon director Vadim Kasparov, himself a touring 2001 Fulbright recipient in the USA [fig 2], had arranged for financial support from the American Consulate in St. Petersburg to cover the cost of my festival appearance there as a featured guest artist. He also offered to set up teaching, concert and club appearances.
My first official appointment was at the stately St. Petersburg Rimsky-Korsakov Conservatory during February 25th-27th, where I taught three Jazz master classes. The students ranged in age from 9 to mid 30's, in ability from the prosaic to the prodigious [fig 3]. I worked through a translator recruited from the chemistry department of St. Petersburg University and with some assistance from Slava Shulin, Kannon's musical advisor and himself a fine pianist, arranger and professor at both the Institute of Culture and the Institute of Fine Arts [fig 4].
I also gave two performances, a formal solo piano concert for a reserved audience at the venerable St. Petersburg House of Composers on February 27th [fig 5], and a dress-down, no-holds-barred trio gig the following night at JFC Jazz Club with a very good local rhythm team, bassist Vlad Anohin and drummer Viatcheslav Sultanov [fig 6].
St. Petersburg offers stunning visuals throughout the city, even in sleet and raw weather. On March 1st, I viewed the city's magnificent sights, including the world-famous Hermitage Museum [fig 7], the Cathedral of the Resurrection [fig 8] and several other architectural wonders. With Kasparov and his mother, I later dined at a fine restaurant when two unexpected guests impersonating Vladimir Lenin and Leonid Brezhnev arrived to have their photo taken with us [fig 9].
I was scheduled to leave St. Petersburg for Yerevan (Armenia) on Saturday March 2nd, but due to an unannounced flight cancellation by Armenian Airlines (flights would resume in April, I was told!) I had to purchase a new ticket on Pulkovo (a Russian carrier) for a once-weekly flight leaving the following Tuesday.
For the next three days I lived out of my suitcase. However, it turned out to be a fortuitous turn of events. Kasparov invited me to appear in a solo piano cameo to open the Kannon Dance Festival's gala performance that evening [fig 10]. In the coming days I also got in a little more sight-seeing and cemented associations for future collaborations with Kasparov and Shulin [fig 11].
If you've ever traveled to Russia, you're aware of its stringent customs regulations and Byzantine, protracted visa procedures. This being my first visit, I was woefully unaware of some of these rules and the difficulties I would face for not following them.
On Tuesday, March 5th, carrying several thousand dollars in cash (to cover living expenses for 3-1/2 months abroad), I was told in halting English by the customs officer at Pulkovo Airport only 15 minutes before flight time that I couldn't take my money out of Russia because I had failed to obtain the proper stamp of approval on my customs declaration form when I entered the country 10 days earlier. The form's instructions don't mention obtaining a seal [fig 12], nor had anything been posted to that effect in writing at arrivals. In addition, this requirement seemed particularly unusual and unreasonable since, in every of the other 20 countries I've visited, up to $10,000. can be carried across borders without a declaration.
Nonetheless, either I had to exchange my dollars into rubles at the unfavorable airport rate, I was told, or I must leave the funds in Russia. Pressured and desperate, I called my friend Shulin (an acquaintance of 10 days) who had delivered me to the airport and luckily carried a cell phone. He returned to the terminal and, in complete trust, I handed all my money over to him. He transferred it to Kasparov who, in turn through Kannon's bank, wired it to me in Armenia several days later via Western Union minus $210. in transfer fees.
I left Russia literally penniless. Later it occurred to me that I might have struck a better deal by bribing the customs official, a common practice in CIS countries; but wisdom told me that this would have exposed me to even greater risks that I was glad to do without.
<< previous page || next page >>